Manage Your Team with Confidence
Master your core financials and get your independence back. Download our complimentary finance overview.
Learn why advisors trust tru Independence.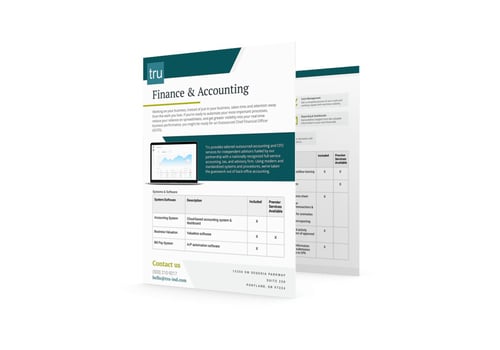 Optimize Your Independence
Wanting to get more out of working on your business instead of in your business? See what tru Independence can do for you.
Weekly, monthly, and annual accounting services

Business valuation & bill pay system

Business finance services tailored to your needs - strategy & planning to help you evaluate where you are and get you to where you want to be
Going Independent doesn't mean going alone.
Set up a complimentary call now.