Build a brand that reflects you and your business.
Build a brand around your unique values, perspective and clients. Clearly articulate your value proposition and get the resources you need to communicate about your value to current & future clients.
Learn why advisors choose tru Independence.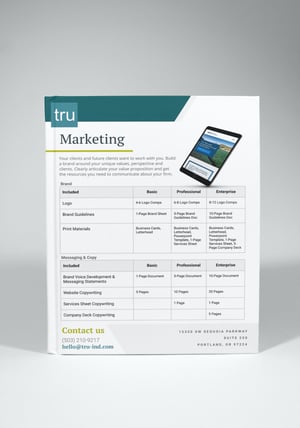 Own Your Brand Story
Raise the bar for your marketing now. You don't have to settle for the lowest common denominator when it comes to your brand, website, marketing strategy or execution.
Develop & refine your brand to clearly communicate your unique value.

Create a professional & user friendly website that converts visitors to leads

Optimize your digital presence with social media content, SEO & ads
Going Independent doesn't mean going alone.
Set up a complimentary call now.